I was absent-mindedly scrolling through my Facebook feed yesterday when I saw a shared video from the television show The Doctors titled "Quadriplegic Mother Has Baby via IVF". I didn't give it too much thought; I guess I gave it as much thought as I would if I had heard that anyone had a baby via IVF. "That's great!" I was distracted and didn't think anything else of it. However, a few hours later I saw it pop up again and it was captioned in such a way that made me think that, just maybe, not everyone thought that this was so great.
So of course, I watched the video. I was left feeling a bit empty and mostly speechless (which I think most of you have figured out is incredibly rare for me). I have spent the last 14 months convincing myself that I am a capable mother. I have met other disabled women who are incredible mothers. I follow paralyzed women online who are strong and wonderful mothers. However, here sat doctors who blurted out a few sentences that momentarily took the fight out of me.
"I don't agree with this" Dr. Nitra Landry (OB/GYN)
"I feel as though it's unfair for the baby" Dr. Nitra Landry
"She's going to need help there forever" Dr. Andrew Ordon
"The child will suffer because of it" Dr. Andrew Ordon
Those four sentences, four ignorant sentences, will shape some viewers' opinions on disabled women and their suitability to be parents. I spent the evening feeling incredibly uneasy about everything I had heard. I've re-watched the video 3 or 4 times and I'm still astounded that those doctors could be so ill-informed about the life of wheelchair users. I most definitely wish there had been a disabled woman in the front row for that taping!
After I spent some time ranting about the entire thing to my husband, I decided I wanted to know more, so off to Google I went. I read a few articles to get more information and on one of the articles I scrolled through the comments section. And that is when I got my fight back.
First of all, people can be cruel. Second of all, don't criticize what you don't know. It's so easy to get on your keyboard and condemn every person who does something that you don't understand. I'm hoping the comments from both the doctors and the article simply came from a place of inexperience and lack of knowledge. So let me try and break it down a little.
I have seen both sides of the coin. I have been both an able-bodied mother and a
wheelchair-bound mother. While many of the changes have been difficult for me to accept, I know one thing for absolute certain. I am no less capable of raising my children now than I was before my accident. Women with spinal cord injuries are no less capable of raising tiny humans! Look at women like Rachelle Chapman or Priscilla Hedlin (you can find them on
Instagram @rachelles_wheels and @wheelchairmommy). These are two women who both had their children after their injuries. And there are many more mothers-on-wheels out there in this great big world. There is so much that we, as wheelchair users, are capable of and, for the things that are more difficult, there are adaptations. Maybe some of us need extra help some days; we need a community. But honestly, I have yet to meet an able-bodied mama who does it all. I have yet to meet an able-bodied mama who doesn't need a community.
In the video, it talks about ethics and if it was ethical to allow this particular woman, Nicole Crawford, to conceive a child through IVF. From what I have learned about parenting, the necessary requirements are not ones that require functioning limbs. Children need to be loved, they need boundaries, they need quality time, and they need role models who show kindness, acceptance and morals. As they grow, they need advice, patience, listening ears and, well, more boundaries. They need mentally strong mothers and I know nobody stronger than a woman who has come through adversity.
I have also learned that, when given the opportunity, kids are capable of way more than we give them credit for.
Let's be honest, there are physical demands of parenting. However in comparison to the mental and emotional demands, the physical ones are very small. My two-year-old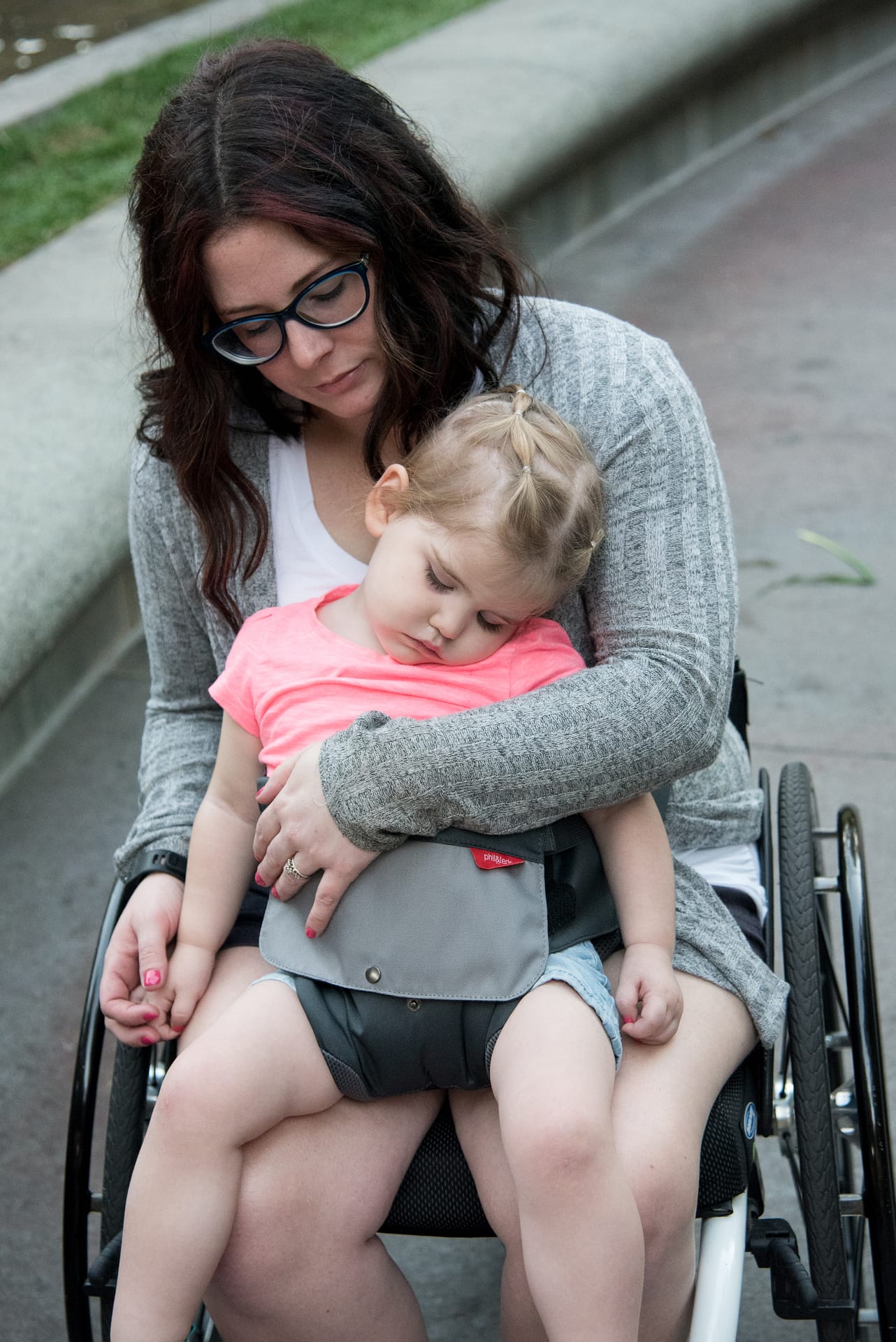 daughter requires much more from me physically than my older boys do. The big kids can dress themselves, use the bathroom, buckle themselves into the car and no longer need to be carried anywhere. My boys require very little from me physically and, before I know it, my daughter will be the same. They will all still need to be fed, have clean clothes, a functioning home, and the chauffeur service that most parents know all too well. I feel grateful that I still have the ability to do all of this (although I do get my house cleaned because it's just one less thing that I have to think about). However, there are countless able-bodied parents that enlist help for some (or all) of the above-mentioned tasks. And why shouldn't they? Parenting is a tough gig and there are cooks, cleaners, and carpools for a reason. Some parents also enlist the help of a nanny. Does anyone call them unethical?
My children are loved. My children do not suffer because of my physical limitations, Dr.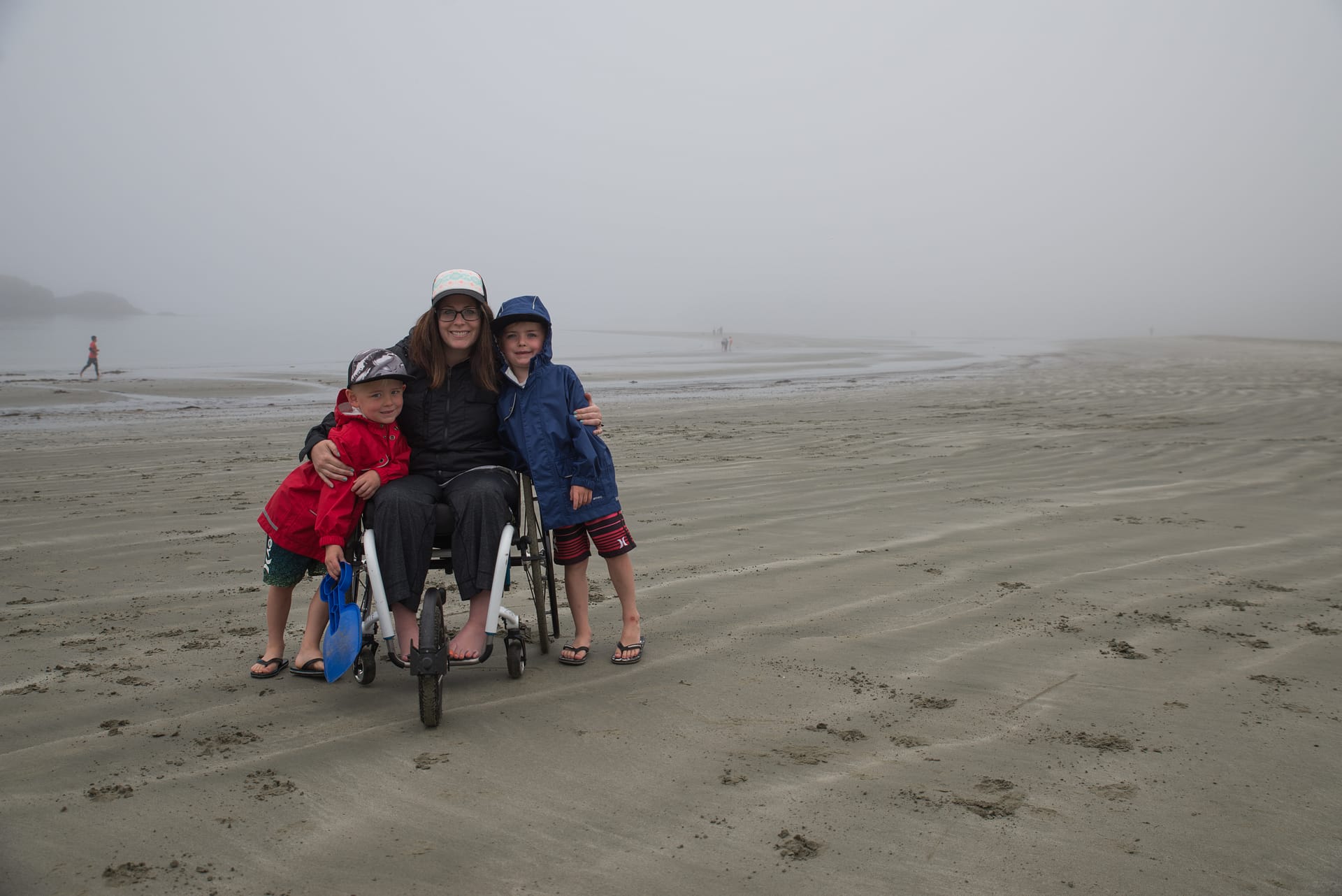 Ordon. My children will have every opportunity that they would have had before – I don't think that is unfair, Dr. Landry. I am not expecting them to care for me as I age like a lot of the article comments stated. In fact, that is the last thing I want for them. The only real difference in how I parent my children is simple – I teach them compassion and acceptance without fear with far more depth than ever before.
I will admit that there are hurdles to caring for children when you have a spinal cord injury. However, they are hurdles that can be overcome. Yes, there may be more help involved and in the case of Nicole, from the video, it looks like she has it. Able-bodied mothers have a list of things to consider before having a baby and a disabled mother is no different. One of their considerations would be how much help they would potentially need. Needing help does not make you unfit to be a mother. If that were the case, any parent who sent their child to daycare, hired a nanny, dropped off their children at Grandma's house or took advantage of the neighbourhood carpool would have their parenting credentials called into question too.
I may not get through my day in a way that would be considered conventional. As an able-bodied parent, you may not be able to imagine how you could get through your own day if you were in my position. But all parents do things differently and a woman with a spinal cord injury is completely capable of raising children. There are so many misconceptions in this world about this disability. Please share my story and help change this one. Now, please excuse me while I go and parent from my wheelchair.