Travelling with your children is a very different experience from travelling without them just as travelling with a spinal cord injury is a very different experience from travelling without one. Travelling with both children and a spinal cord injury is the Mt. Everest of travel scenarios. As we prepare to head out on a family vacation, I thought I would give you the run-down on how this all works now that my spinal cord injury is part of the equation. After we get home I will share the good, the bad, and the (hopefully not) ugly parts of our actual travel experiences.
I love taking my children on vacations. I have read many things in the past where parents say to "leave the children at home" and that "a vacation is much more enjoyable without kids". Now, obviously I'm not going to sit here and claim that it is easier to bring the children along – it is not easier. But I have always believed that the additional stress and chaos was worth it for the memories that we get out of it.
After my accident, I had a hard time imagining travel at all, let alone as an entire family! Not only did the logistics of leaving home with an SCI seem overwhelming, but it also felt like the ratio of three young kids to one able-bodied adult and one not-so-able-bodied adult in an unfamiliar place was unbalanced and likely to end in disaster. However it would appear as though we enjoy a challenge because we did it anyway!  Eight months after my accident we boarded a plane to California. We had grandparents in tow to help us navigate this new adventure but we actually managed to have a few days on our own. There were inevitable ups and downs, and learning experiences but overall it was an awesome trip. And so, we decided to do it again.
The plan is Disneyland! This particular trip for us doesn't require the same amount of accessibility planning as a lot of other trips would because we have been there many times and know what to expect. Even so, there are still many things for me to consider: flights, hotel transfers, accommodation and park/ride accessibility.
Flights 
This upcoming flight will be our first one without any extra hands (or legs) to help contain the children – it will be just the five of us! My husband and I thought for quite a while about whether or not we were ready for this particular task and finally decided that, like most things, we just have to try it and see how it goes. Booking the flights doesn't really require anything special in terms of the wheelchair. Besides telling the airline I have one. Knowing that the airports on either end of our flights are accessible is also one less thing I have to worry about.
Hotel Transfers
As much as I would love to just call an Uber, I find it unlikely that we would be their key demographic: five people, a lot of luggage, a stroller and a wheelchair. I am able to transfer out of my wheelchair, which is a bit simpler than if I needed to stay in my chair but we still need something big enough! We booked a van transfer because I know Ian can help me up to the front seat (it's really high!) and it will fit all of our stuff.
Accommodations
Booking the hotel is one of my biggest stress factors in the planning process. As I've learned, each hotel has its own definition of accessibility and sometimes that definition seriously misses the mark. The ADA (Americans with Disabilities Act) standards that are law in the United States clearly leave room for interpretation. Personally, I struggle with the height of the beds. I have never been able to transfer in and out of a hotel bed on my own. Other annoying little hotel things are the thick carpets that make pushing your chair a workout, electrical outlets that are out of reach and mirrors so high that I can only see the top half of my head. All of these things I can work around – they are super annoying – but I can work around them. However, I NEED to have a bathroom that I can use independently.
When I was first injured, I needed help to do everything. The embarrassment faded, as it became part of the routine and something I just needed to do to get on with my day. As time has passed and I have become more self-sufficient, the embarrassment hits me a lot harder when I do need the help because I have taken back a lot of my privacy. In those moments where I need assistance it feels like my privacy gets stripped away once again. That is why finding a hotel with a good bathroom is so important. I need grab bars by the toilet and a shower bench that I can transfer to in a roll-in shower or bathtub (I can transfer to the bottom of a bathtub but it's hard and I'd rather not. I'm a high maintenance paraplegic. What can I say?) Besides the bathroom, I need ample space throughout the room so I can get in and around, but I can make everything else work because I have my husband and kids there if I need them.
We never book a hotel online. We always call to ask questions about the accessibility in their "accessible rooms". We sometimes ask for measurements and photos. Most hotels are usually accommodating. After all of that, we have still arrived places to find that my chair wouldn't fit through a door or they didn't have a shower bench. We always go into any room with a bit of skepticism so as not to be overly disappointed if we need to make a change. I suppose my needs are somewhat low when it comes to accessibility in a room. There are people with different abilities from me who would benefit much more from a consistent standard of accessibility in hotel rooms as well as reliable assistive devices such as toilet seats and shower chairs. I suppose we will see how this hotel does when we get there!
Park/Ride Accessibility
When we went to Disneyland last year, I was so nervous I wouldn't be able to go on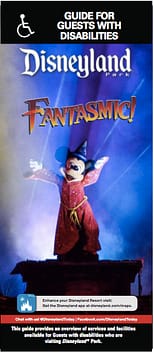 any rides. I basically imagined myself sitting alone, watching everyone else enjoy their vacation, with a fake smile plastered on my face so as not to ruin the good time they were having. (In case you haven't noticed, I'm also a dramatic paraplegic). I was happily mistaken and participated in almost everything in the park. I will explain more in my next post, but the best way to prepare for the park before actually getting there is to do the research! Disneyland offers park guides for guests with disabilities and they explain which rides and attractions require you to transfer, which ones don't, and which ones offer transfer devices to assist you. Knowing beforehand what to expect helped make everything much less overwhelming. I have looked over the guides again to re-familiarize myself with the disability services that the park offers. As much as I wish I didn't need to know this information, I'm so glad that it is available.
The Packing
Before we get there though, we have to pack. I pack for the kids but they are fairly simple now that we have outgrown the bottle/formula/diaper stage. It helps that they will wear whatever I tell them to which makes this mama happy. Packing never bothered me before but I was also never one to worry about the size of my bag before. This allowed me to throw in whatever it was I thought could possibly, maybe be worn. I don't necessarily have the same luxury now as I have to have enough room for all of the SCI additions to our luggage.
Previously when packing my clothes, I would try things on before making my final choices. Now getting dressed and undressed takes so long I would be trying on clothes for hours! Instead, I pick stuff out, cross my fingers and hope for the best (and the most likely complain every morning when I get dressed). But in addition to the clothes, makeup and hair essentials that everyone packs, I have a few extra additions. Having enough supplies and medication to make it through our trip is essential; having extras is smart. We can easily buy underwear if we realize we forgot it but I don't see a lot of catheter stores lining the local malls. In the past I would never think about packing suitcases until the day before we left. Now I have to make a list a couple of weeks in advance to make sure I have enough of everything to take with me. I understand that some people do this anyway, but for me it's a huge adjustment to the way I operate – as a semi-professional procrastinator.
So what do I need to fit in my suitcase that I never needed to think about before? A lot of bathroom supplies: catheters, lubricant, gloves, wipes and the ever-so-awesome
suppositories (you get used to them). I bring pads along as well in case I develop a bladder infection with its ever-so-pleasant side effect of bladder leaks. I also need to make sure I have all of my medications and an extra cover for my wheelchair seat cushion. We always pack tools for my chair and extra tubes in case I get a flat tire (so that Ian can fix it). I know I should figure out how to deal with simple things on my chair but I totally play the damsel in distress in this department and leave it up to my awesome husband. Besides all of that stuff, the things that take up the most room in our suitcases are my raised toilet seat, my SmartDrive and its charger. When I think of all the clothes I have to leave behind so I can fit all of the stuff for my very needy spinal cord injury, I feel ridiculously and unnecessarily sorry for myself. Again, dramatic.
The carry-on requires a bit more thought as well. I have to make sure I have enough on-the-go bathroom supplies as well as a change of clothes in case my bladder doesn't cooperate. Hopefully I don't need them but as my mama always says, "better safe than sorry". I usually keep my extra cushion cover in my carry on as well because what is the purpose of clean clothes if you don't have a clean cushion? This particular flight is short enough that I don't need to worry about using the bathroom on the plane. I have yet to take a flight long enough to have to worry about that tricky little challenge.
Time for take-off!
We will be the family of five at the airport with five suitcases, five carry-ons, a stroller and a wheelchair. We are a hard bunch to miss! I'm sure our stress levels will be high at some points because while travelling is always a little bit stressful, it is definitely magnified when travelling with a spinal cord injury and children. But if you take the time to plan and prepare then it helps you to feel more in control and less scared of the unknown. I'm so thankful to have other wheely friends who encouraged me to travel from the very beginning!
The planning is the beginning but there is a lot more to come about how this vacation with a spinal cord injury will go down. How do we navigate the airport? How do I get on and off the airplane? How did the hotel stack up on the accessibility scale? And, of course, how do I participate in all of the fun stuff we are going to do? I can't wait to share all of that with you! If you have any questions that you would like me to answer in my next post then please send them my way by commenting here or connecting with me on Facebook, Instagram or Twitter. I would love to hear from you and help you to better understand how we do Disney.