There was a playground a block away from the rehabilitation centre. Like most kids, our boys couldn't find their socks in the morning but could spot a park from a mile away. One afternoon when they came to visit, they begged for us to take them. I was hesitant—I thought about letting Ian take them on his own—but I went. I expected to feel left out—what use could I be at a playground?—but I wasn't prepared for the harsh realization that hit as soon as we arrived.
There are some things in life you have to experience first-hand to truly comprehend. The sudden understanding that, to society, you are now considered less important solely because of physical abilities you have absolutely no control over, is one of those things. 
I sat next to the playground—unable to get any closer due to the raised wooden border and barkmulch underfoot—and used every ounce of strength I had to wave at my boys and look over and smile when they called my name. On the inside, I was crumbling. I was lost inside my head because I now knew that even though my interests and responsibilities hadn't changed, my access to the world around me was hindered in a way I could never have imagined. 
Being born with a disability is different—you never even get the chance to experience the freedom of going wherever you want without having to question it. Instead, you grow up believing the world isn't made for you. Essentially being told you are less than right out of the gate. All because at some point in time an arbitrary standard for infastructure was set because it worked for the masses. 
As wheelchair users have become more visible in society and have used their voices to fight for accessibility and equal access, changes have been achieved. But you can't rebuild the world just because it's the right thing to do. But you can make changes and be sure everything going forward is done with equal access in mind. 
Yesterday we went with some friends to a new playground that was truly built for everyone. A ramped play structure, accessible equipment that was actually fun and a rubber floor underneath to allow wheelers and runners to play together. Not only was it amazing for me to truly be with my kids unhindered by man-made barriers, it was amazing to see their friend—who also happens to be in a chair—fully immersed in the playground experience along with every other able-bodied child there.
We spent an hour and a half at the playground and nobody wanted to leave. I certainly didn't need any more convincing that this is the way parks should be, but on the way home my friend texted me to say her son's words were I wish I could take that park and put it at my school. I wish for that too.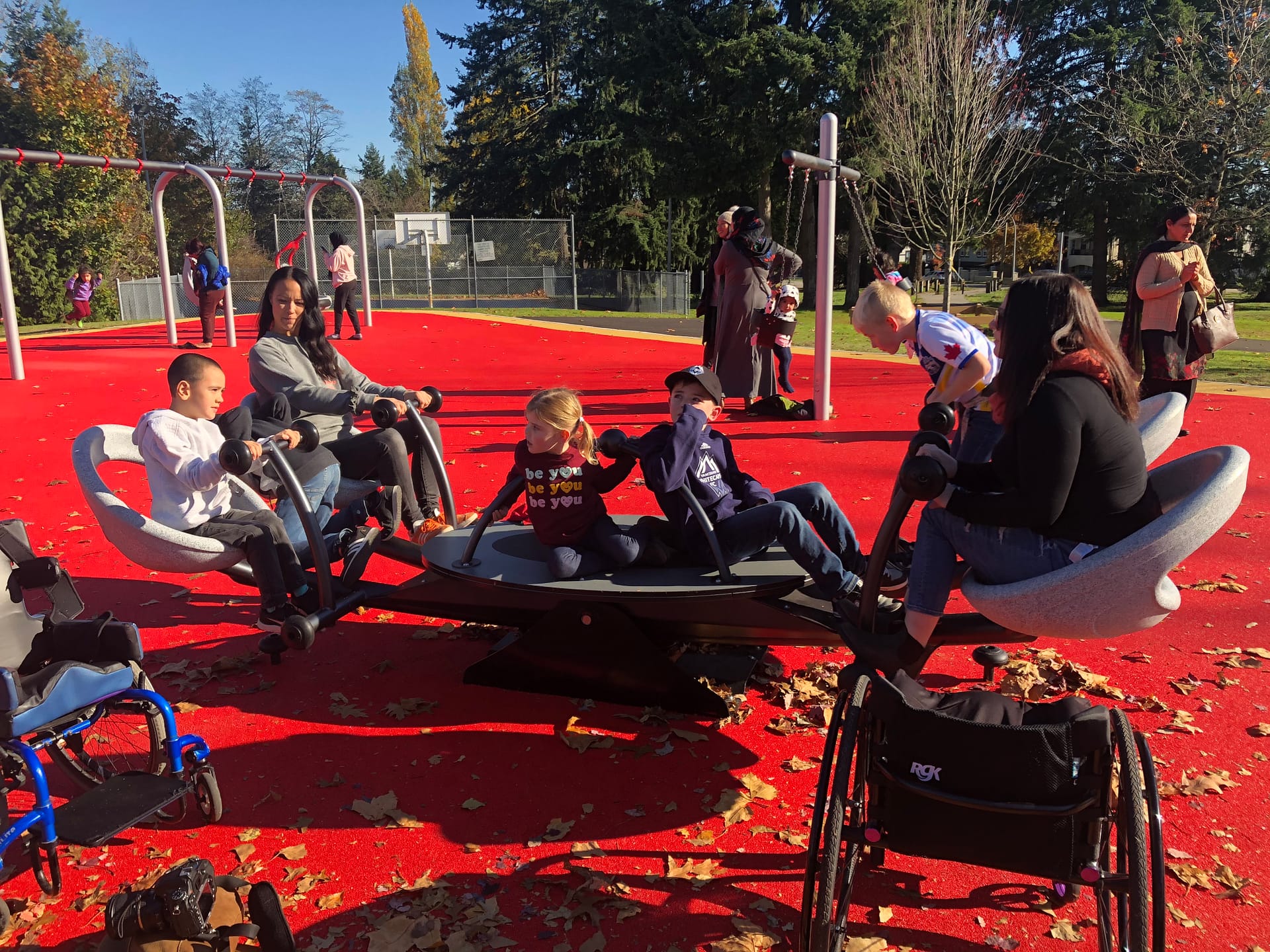 Public spaces can and should be accessible and fun for everyone. Every child should have access to play and every parent should have access to be with their children. Watching from the sidelines by choice is one thing. But being forced on the sidelines because access just wasn't part of the planning process is not okay. We can do better as a society to make sure people of all abilities are included and nobody is left feeling like they don't matter.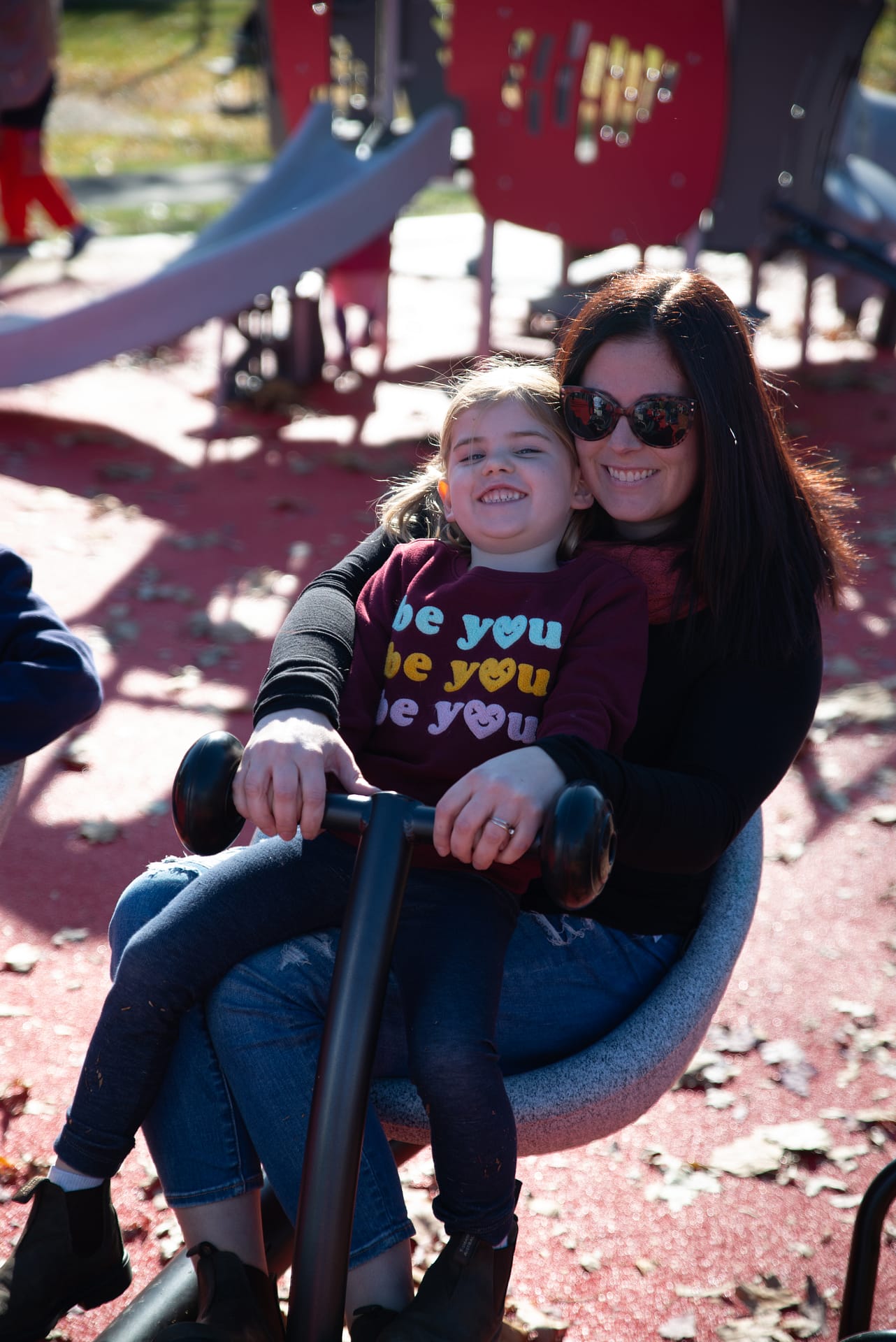 If you are interested in sparking change in your community and helping to create more moments like this one but don't know where to start, check out the Rick Hansen Foundation or Canadian Tire's Jumpstart Program